Easy and tasty pumpkin muffin
Most people love pumpkin, and let's just admit it: they're not so much a fan of this fine vegetable without a reason. Not only is pumpkin healthy, it's also a delicacy that is rich in flavors, yet, is never too overwhelming. And it also has something in it that makes us associate to the warmth of fireplaces and the contrast of the cozy room and the snowy world beyond out winter windows.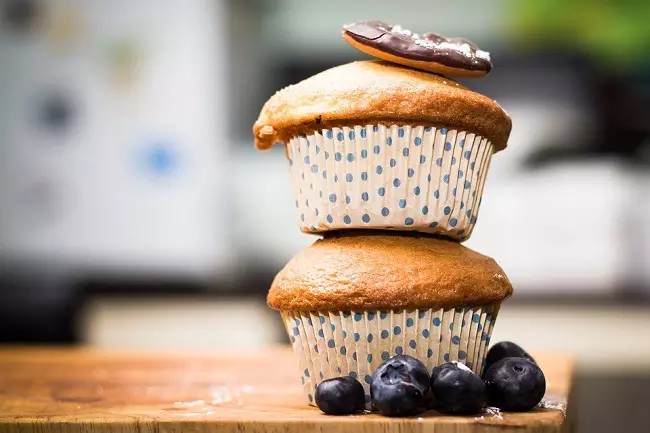 Not many things can make a muffin even better, but pumpkin can (Photo: pixabay.com / Ben Frewin)
Pumpkin can be used in many ways. You can make soup, cakes, muffin and other sweet treats out of it, or you can just eat it after simply cooking it. If you prefer easy desserts, then this recipe is something you'll probably appreciate, and the results will likely please you as well.
Ingredients:
250 grams of pumpkin puree (unsweetened)
2 medium-sized eggs
80 grams of melted butter
150 grams of brown sugar
150 grams of all-purpose flour
2 tablespoons of baking powder
A pinch of salt
A teaspoon of cinnamon
Preparation:
To prepare the muffins, first preheat the oven to 190 degree Celsius, then line the muffin cups in the baking sheet – but don't put the sheet into the oven just yet.
Then first mix the wet ingredients: the pumpkin puree, the eggs, and the butter, in a large bowl. In another, smaller bowl, mix the dry ingredients, then pour the dry ingredients into the bowl with the wet ingredients. Mix well, and make sure no lumps remain in the batter.
Once the batter is ready, fill the muffin cups to about two-thirds with it – it's important not to pour too much batter into them, because while baking, the muffins will come up and grow. Bake the muffins for 20 minutes in the preheated oven. You can use a toothpick to test whether the muffins are cooked or not. Let them cool a bit before serving.
Anita D.
November 2019